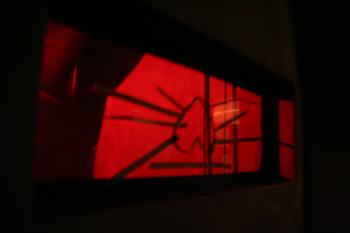 © Sarah Christoph
We went to this new Xberg venue* last saturday with Megan and Marina to see The Sun And The Wolf, New Zealand's dudes based in Berlin: Say Cuzzy Bro! Some stunning psychraw (the words are not from me but do make sense) and definitely not only, the rhythm is real tight and the two guitars ping pong each other playfully and powerfully. They're able to bring back some stoner feelings in their seventies psychedelic set. Summer of love mixed with modern flair and bitter taste, those pals surely got it. They'll play at Privat Club – Pücklerstrasse 32, Kreuzberg for the FAVE RAVE Vol.2 and you should bring your butt on it. Maybe if you're lucky they'll let you play the tambourine stick. Yay!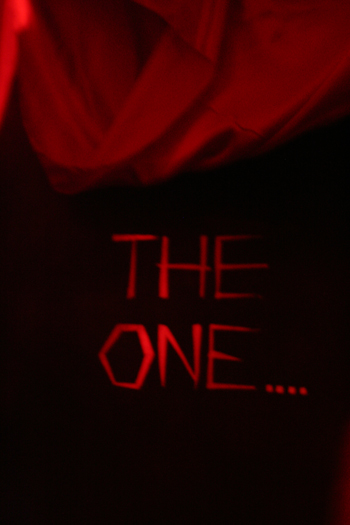 © Sarah Christoph
The Establishment was fun, since the cops showed up right after the first band played, and we really thought it was over. The second set could not last more than 30 min. Gross. In da place was also a tiny lil red room, classical music running from a nineties ghetto-blaster (?) and a bath tube (seriously), you could hang on there and talk craps, the lights and the music made you feel you were smart (seriously part 2), and beautiful (seriously part 3) and when you pee in the bath tube it turned into gold (?)(but seriously, Phil Collins get out of my body). Well, not sure the place will gonna make it till spring (because of the cops and the neighbors), but the concept wasn't that bad. Oh, and there were also heart-shaped balloons dancing at the window (no kidding -there was a trick, Peter even found out after some hours staring at them).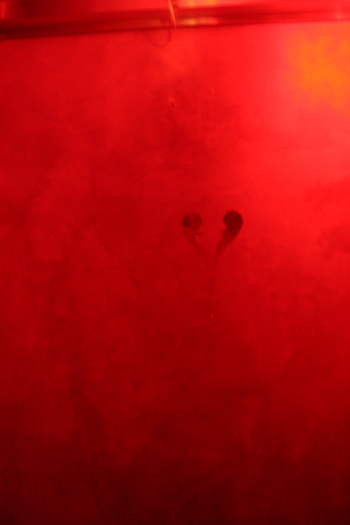 Thank you Sarah for letting me steal your great pics! You can find more photos in her blog: Sarah through the looking glass.
* Well, the little square room downstairs was not really what man call venue, since more than 30 min in it made you suffocating (germans again maybe? I really gotta stop this bad jokes or they gonna kick me out the sooner the better). Anyway, the place is nice and the owners are even more.
**I had a thing with brackets today.