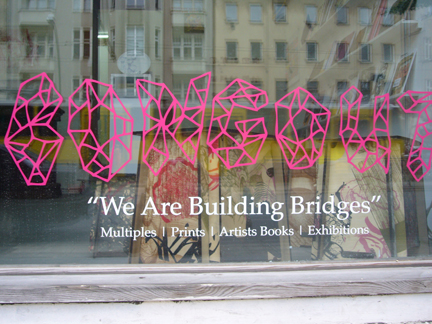 © Bongoût
Meeloo" Gfeller and Anna Hellsgård opened the doors to Bongoût shop and gallery in 2008, on the Torstraße, Berlin Mitte. Showcasing original art works, as well as selling books, multiples and prints, the name was inspired by 'The Cramps" song "You Got Good Taste". Translating this into French, Meeloo came up with the combination 'bon goût'. "This space is considered a place where contemporary art meets graphic, underground art, as well as numerous forms of sound and visual cultures. At this point Bongoût transcended into a public platform for dialogue between artists."
I knew Meeloo's art from the posters he made for King Khan & The Shrines (I know it is pretty reductive, but I've learned better since!). I went to their gallery for the first time last summer, and had a crush on it. This is quite funny, because when walking on  Torstr. you pass several galleries, white empty rooms, cold and a bit "yuppie-hey" (know what I mean?). But Bongoût is so different, first, you are not scared to go in, the entry room is full of colors, not like a crowed shop though, with books on the shelves that you can touch and read without a bad look from the employee. Then, you can enter the second room, the proper gallery, where you'll find a new artist's exhibition every month. There is no proper relation to all the artists that have the luck to be shown there. They have been chosen because Gfeller and Hellsgård like their art, and be sure those two got good taste. I have met them for a little chat on a winter night, they were tired but kind enough to give me a feedback about the gallery, their art, their work and feeling about the city.
Exhibition: Schöne Neue Welt | Laurent Impeduglia & Kottie Paloma © Bongoût Gallery
Meeloo is French, but spent his childhood in Berlin, while Anna is Swedish. They met in 2001 and spent one year and a half in Bordeaux but didn't like it so much, so they came back here. And they love it. Meeloo came up with the Bongoût concept in 1995, publishing small books. When the duet started working together, they were more focused on silkscreen books publishing and graphic design for bands, like posters and record covers. They made a bit of money with that and in 2004 they published a series of books presenting different shields of art. The idea was to build a bridge between contemporary art and graphic design. So Bongoût is basically two companies, one focuses on silkscreen books and graphic design, the other being the gallery itself. The whole being a fusion of ideas and collaborations.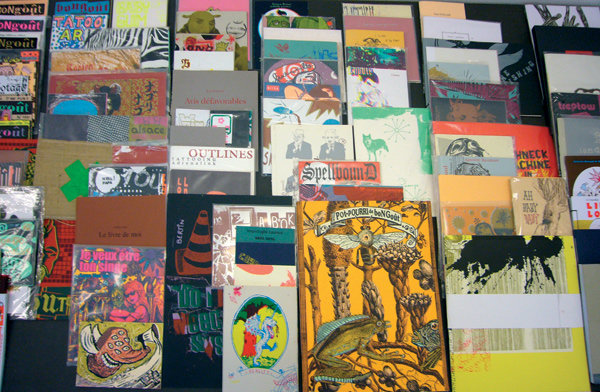 © Bongoût Artists Book editions
To them, Berlin has changed, it's still cheap but not as it was before, and the Berliner dream is quite over. If you want to succeed here, you need to involve yourself, speak german, work with german people. Connect with people living here. It is indeed a hard city, so you need to export yourself. More than half of the work they are doing is demanded by Americans, Asians or Europeans companies, except the posters that are requested by some berliners. Most of the jobs come from Frankfurt, New-York, Paris… When berliners show up, it's always starting with "we don't have money"… You got it. They see Berlin as a metropole, like all the big ones with its multicultural component, the positive side of Berlin is that you can start from the scratch, and build a project with a small amount of money. Though, it has to be solid, or you will end up leaving the town quite quickly, cos living of your art, even here, is definitely not easy. When you ask them if there is an "art scene in Berlin", they will answer by the negative, they don't believe there is an art scene in a city, it is more a marketing concept. There is not such thing like a Berlin school, or art movement. They are all coming from different places and they are mixing those information with what they found in town. Therefore, they express it with different languages and feelings so it cannot be one voice for all of that.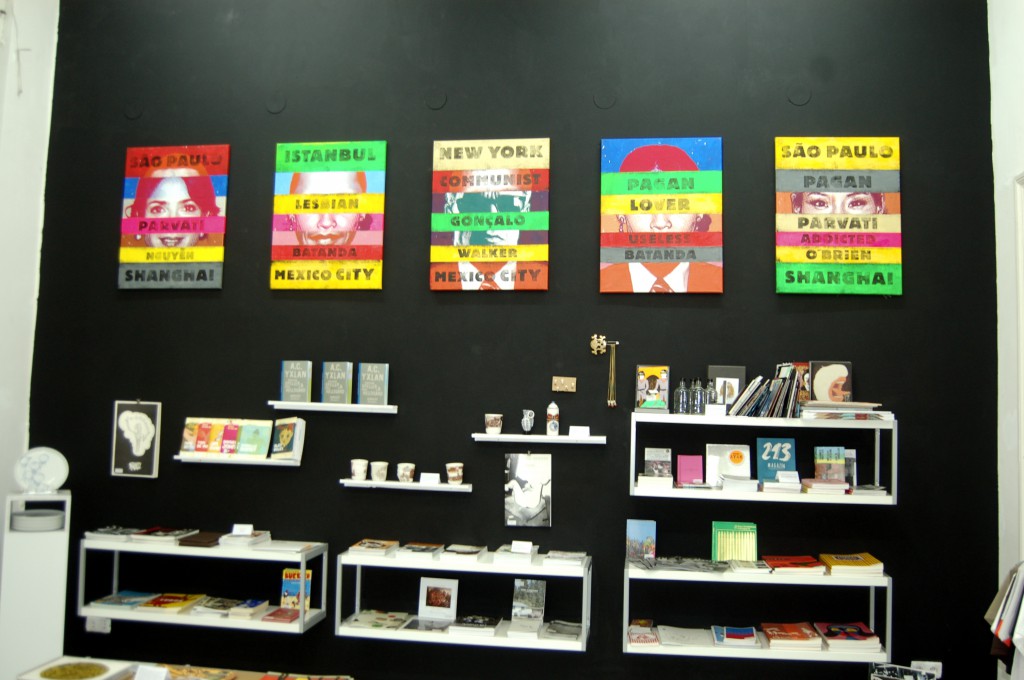 © Walid Abdellaoui
Meeloo and Anna don't like to do the same thing twice. It's important for them to not repeat themselves. The frame of Bongoût is not a movement, or a style but what influences its owners, what they do like, and what they want to share via the gallery. That is why this is not a "regular" art gallery, cos their interests go from illustration, photography, abstract painting, video to underground cinema or music. That's why some people can be lost and miss the point or the connection to what they see in Bongoût exhibitions. It's a mix of arts, like you can find it in their Mollusk books. A bunch of things, that represent separately their own pieces of art, where the purpose is the aim and the combination the whole. What matters to them is that the body of work they do makes sense, speaks for itself, rather than having a "style". The aim of Bongoût  is to be complete and free and not to follow the same lines over and over. They are not structured like a formal gallery with a strict agenda. They don't dig the market to be the new hipsters, they just do what they love and you can feel it all over the place. Bongoût is 15 years old in two months. Alles Gute zum Geburtstag BonGoût!
Bongoût
Torstraße 110, 10119 Berlin, Germany
Opening hours: Tu-Sa, 12 – 7 PM
Contact: info [at] bongout.org
www.bongout.org