Tabea is in Berlin since 2004, originally from the north of Germany. Every time I meet her, I'm raving about her outfit, she got a very cool style, between the twenties and fifties. No expensive items, mostly H&M or Ebay, cos hey? who's gonna spend millions on a dress that will probably not pass the night, or shoes that will be drowned by the snow? Party girls are no sissies, and we like it like that. I was pretty surprised though, because with basics, she really build her own style. The way she mixes her clothes is unique, and she got the best tattoos ever, they fit her so perfectly it's like they were born with her. I asked her to pick up her three fav outfits, and you got it! If you're lucky, you can meet her at the entrance of the 8MM two fridays a months (so better be nice and don't forget your ID), at the Panorama bar to buy her a drink or, if you got the chance to be epileptic, she will take care of you cos she works as a researcher in a berliner hospital (no I won't tell you which one, there are enough maniacs in this world).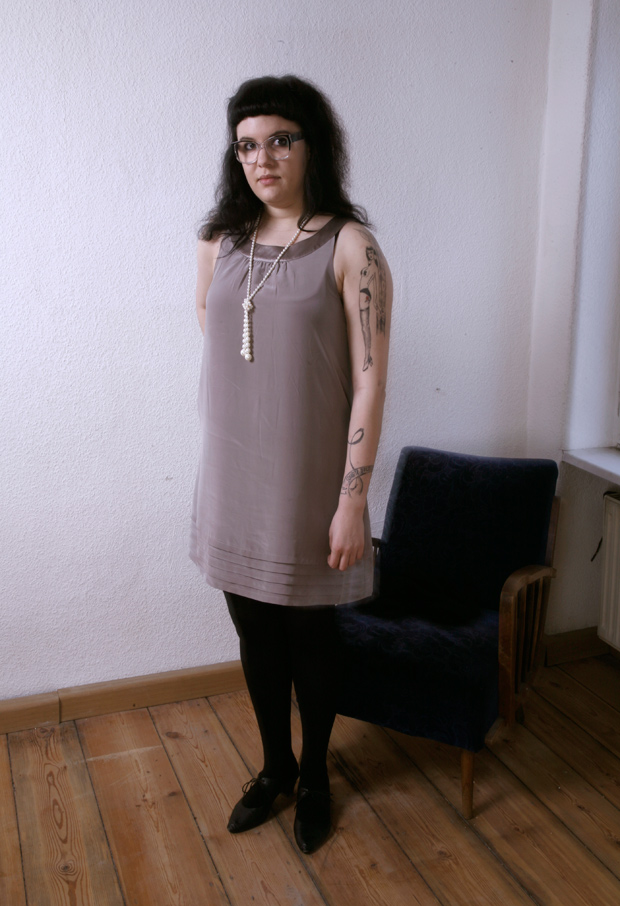 Dress H&M/Shoes Deichmann/Tattoos Scratchers-Paradise/© Owen Dakin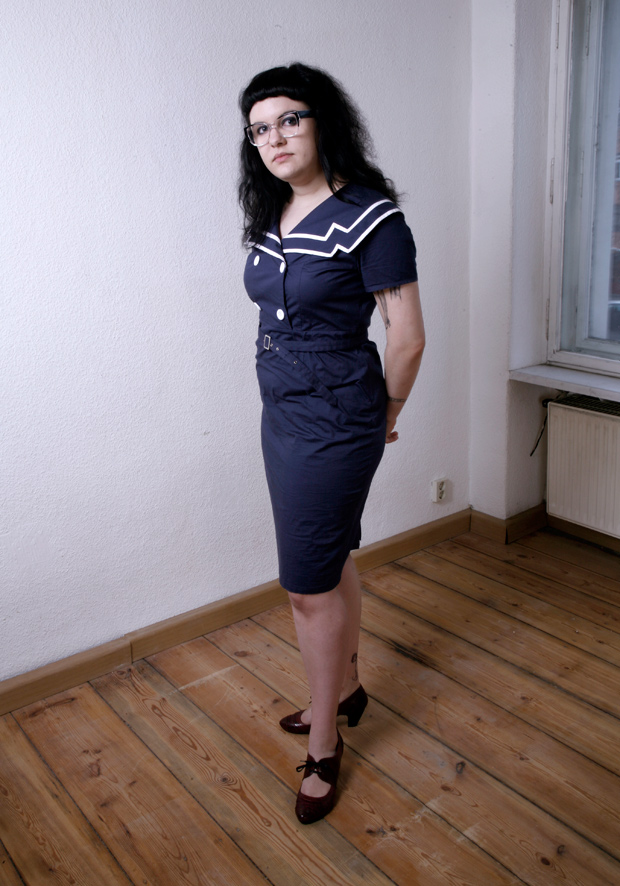 Dress Ebay/Shoes Deichmann/© Owen Dakin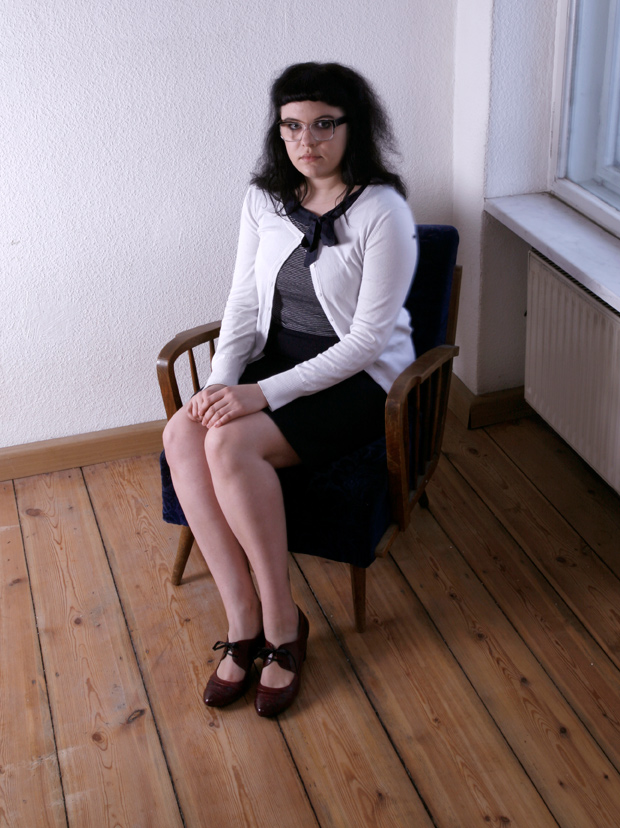 Dress H&M/Shoes Deichmann/© Owen Dakin
Thanks Tabea you rule!