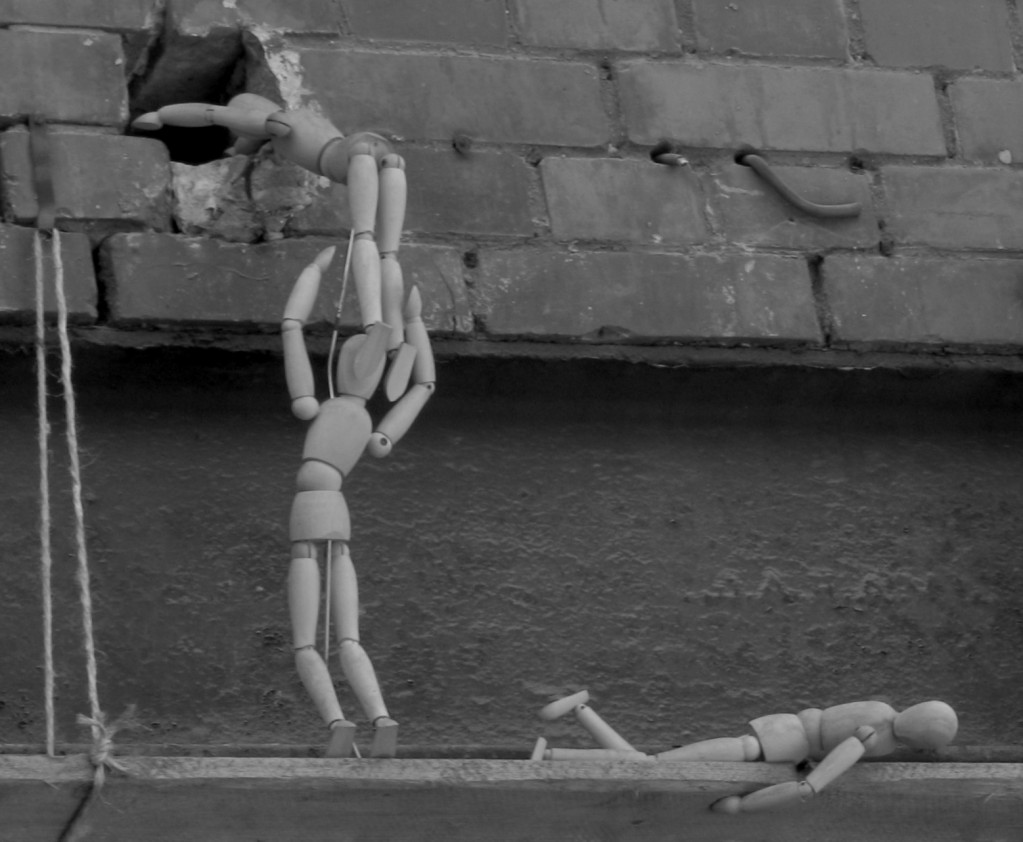 © Julien Léraillé
Sundays in Berlin, specially in February, are pretty much like a black hole if you went out the night before. You wake up at two and it will be night again in no time, need one hour at least to find out first who you are, second what was the night all about, and third, why your legs are black and blue (again). No, it is not an easy life to remember nothing all over again. The walk of shame is on. But you're pretty much too brain dead to focus on that matter anyway. The difference with Paris is, that in Paris, it's no fun! You go out at 21h, cos all the bars will close at 2h. You need time to get drunk, and to socialize a bit. Most of the time you're home around 3, not that bad. You still feel like shit when waking up, but you can see a bit of your day, you can make plans and so on. In Berlin you can't! I mean, when drunk, at the top of the night, I will be all smooth and making appointment for the day after. "Yes, let's meet at six, then we grab something to eat and the party is on again!". Hmm. Well, no. Impossible, I'm not 18 anymore, my body needs at least two days of full recovery (food, crappy movies, and pyjama. Duh. So sexy) to be able to get my brain ready for a full week of work.
In Paris, going out during the week is not a killer. Usually, you can meet around 19h, for a french apero, you'll still  be home around midnight. In Berlin, every time I do so, planning to be home early "seriously", it's already 3, I'm drunk and totally in the mood to go on. When my mind forgot how hard it will be to wake up the day after. Decadence in Berlin. You always find something to do, even though you did not plan it. Even though you wish you haven't. Winter makes you kind of lazy, and you stay in your neighborhood mostly. I'm in Prenzlauer Berg – oh come on give me a break ok ? Yes, I like it. Full of queen moms and crazy unbearable alternative kids during the day time. But at least, nobody bothers at night, you could almost walk naked without getting raped. Who's talking now? So, my hanging outs and about are pretty much in this kiez. I do enjoy the 8MM and his lil brother the Neu! Bar pretty much. Good booze, good djs, good bar tenders. You can always end up at the Bassy, I won't recommend the White Trash during the week-end, well, you can pass the Kaffee Burger, hopefully you will not remember anything. And so on, I'm too lazy to write about all the stuffs you can do. That just a rough idea of what I've been doing the past weeks. Without taking to much energy to bring your ass to it.
See? There is absolutely no point with this post. Sundays brain dead. If you're top fit, you can go to the .HBC today for the last day of Club Transmediale "with a dense series of lectures, workshops, panel discussions, with installations and the new lounge as a central meeting place for festival visitors". It will put some culture in your blood. Not.