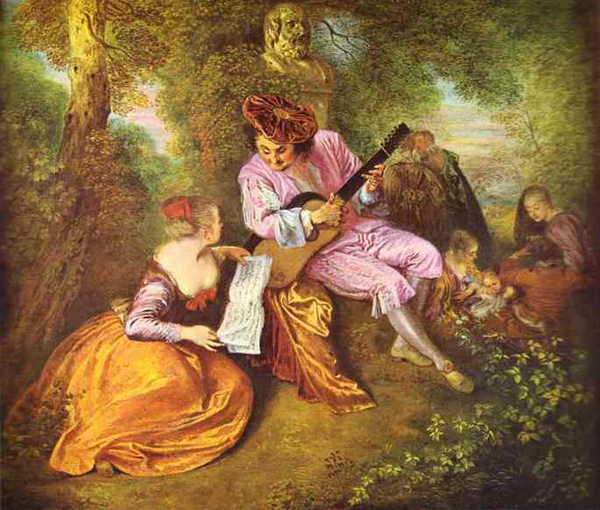 Jean-Antoine Watteau. La Gamme d'Amour.
On a cold sunday morning (13 p.m for yelling out loud), we had a shooting meeting with my friend Katja, to present her new design clothes, a wonderful 3 pieces tuxedo for man, and an incredible skirt, shirt, jacket and more tiny details for woman, all design and sewed by lovely K. What amazing pieces she made! The outfits and the scenery are inspired by the paintings of Watteau and Jean Honore two famous french painters who brought their art in Versailles long time ago.  She talks about her work as it is about hedonism, elegance but also sensitivity and cultural behavior. "This is also what my fashion is about even though I don´t just do Rococo imitations when I design." I truly like it when fashion steps out from the hype superficial meaning to tells its own story. And Katja managed that brilliantly. You can totally feel in her designs, that all along the process of creation, there is a whole inspiration behind it. It was also her idea to make the shooting vivid and florid as a 18th century painting itself.
Enjoy those wonderful pictures shoot by Owen Dakin and find more about Katja's designs under her website which will be online soon: katjabaldowski.com. I tell you it is only a short summary of what that woman can do!