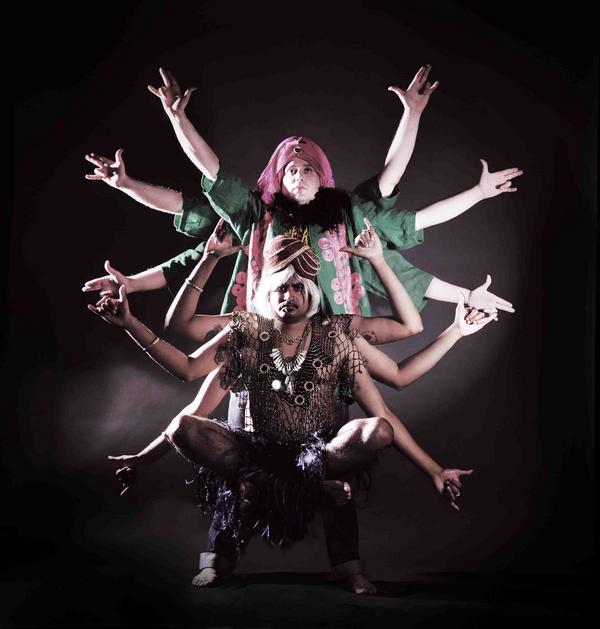 © NRMAL Studio, Monterrey, Mexico
Support by Fredovitch OneManBand (French Garage Punk not to be missed!), the all mighty King Khan and Mark Sultan are back in town! From love songs to crazy punk beats, they hold your breath during the whole set, their genuine garage rock is hard to describe, inches of country, taste of blues, it feels like there are five dudes on stage. Personality crisis indeed, you cannot stop moving along and do the crab dance, your brain is turned off and you let the craziness overpower your bones. While Mark is smashing his bass drum and tambourine and scratching his guitar with his Sultan pose, singing along with his crooner voice, King Khan goes totally nuts, molesting his guitar like escaped from a mental institute and howling like a psycho bird. How awesome!
One set of King Khan & BBQ is much better than a therapy, hands down. Your gran'ma loves them and your daughter is going mad. So you guys should come early, cos there ain't be enough place for everybody.
FESTSAAL KREUZBERG
Skalitzerstr.130.
Doors open at 8pm
Shows start at 9pm
Be there on time to get some taste of Fredovitch punk electric solo act! He's french, he's handsome, he got a moustache and can play everything at once, almost! Highly recommended!